Pirelli is back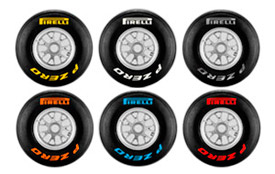 Pirelli returns to F1 for the first time since 1991 as control tyre supplier with a brief to create exciting, multi-stop races. Tyre allocation has been reduced slightly, so that each driver has 11 rather than 14 sets of dry weather tyres available per weekend. Two out of the family of four compounds (super soft, soft, medium and hard) will be selected for each race weekend, and as in previous years each driver must use both compounds during the race. Pirelli is colour-coding the lettering on the sidewalls of each compound: super soft is red, soft is yellow, medium is white and hard is silver. The allocations will always be at least one step apart.
And so is KERS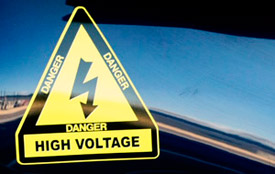 Kinetic Energy Recovery Systems were banned by teams' agreement during 2010, but remained in the technical regulations. That ban wasn't renewed for this year, so the hybrid system returns for 2011. Despite talks to increase its capacity, the rules remain unchanged from 2009, so drivers get 6.7s worth of 80bhp per lap. All teams except Lotus, Virgin and HRT plan to start the season with KERS.
Adjustable rear wing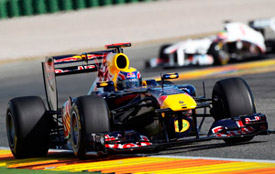 In a bid to create more overtaking opportunities, teams have been allowed to introduced a button-activated slot gap in the rear wing. When activated, this will open the gap between the two elements of the rear wing to 50mm, slashing drag, increasing acceleration, and (gear ratios permitting) top speed. During practice and qualifying, drivers can use the system with no restrictions. But in the race, it is only usable in a designated overtaking area by a driver chasing another if within one second of the car ahead. For the opening races, this will be a 600 metre zone, but the FIA reserves the right to fine-tune the system in order to make overtaking possible, but not too easy.
Double diffuser banned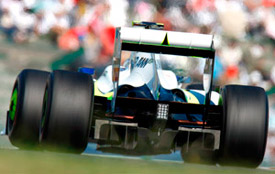 Exploiting a loophole in the rules and brought into F1 at the start of 2009 by Brawn GP, Toyota and Williams, the double diffuser soon became ubiquitous. But a change to the regulations covering the floor and bodywork mean that it's back to single diffusers for this season. That equals less downforce.
No F-ducts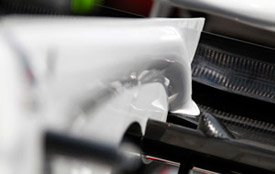 McLaren's F-duct was controversial, with some claiming that it constituted a moveable aerodynamic device. Although activated by the driver, it was declared legal since he did not physically have to move any parts. Nonetheless, it has been outlawed for this season by a rule that prevents a driver's movements from influencing the aerodynamics of the car.
Reduced shark fins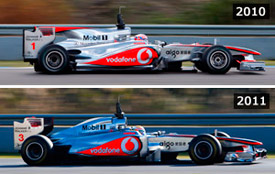 One of the most obvious changes since last season is that few teams are now running the so-called shark fin engine covers, and those choosing to do so are running far shorter ones. An exclusion zone in front of the rear wing prevents the shark fin being attached to it as part of the rules banning the F-duct.
Minimum weight increased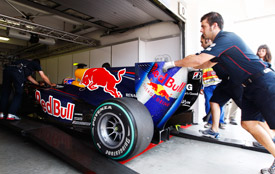 The minimum weight of car plus driver has been increased from 620kg to 640kg this season. This is to accommodate KERS, the extra wheel tethers that have been mandated, and additional crash protection.
Standard weight distribution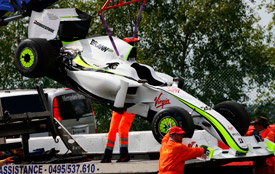 As a result of the late decision to award the tyre supply contract to Pirelli, teams agreed to mandate a weight distribution to prevent anyone 'lucking in' to a perfect balance for the then unknown tyres. This range has been set to 45.4 per cent to 46.7 per cent forward.
Wheel spokes banned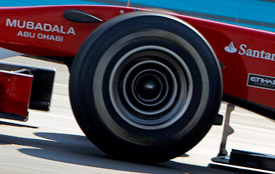 Aerodynamic wheel covers were banned last year, but some teams realised that they could still achieve a downforce-generating effect by casting such parts into the wheel itself, circumventing the phrasing of the rules. This has been explicitly banned for this year.
Five-race gearbox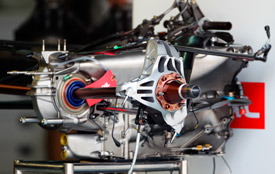 Gearboxes must now last for five races this season, an increase of one from last season. However, teams now have the chance to make their first change as a 'joker' without incurring the mandatory five-place grid penalty. Drivers not finishing races are allowed to change gearbox for the next event.
Curfew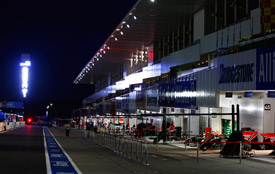 Team personnel associated with the operation of the cars will not be allowed within the circuit for six-hour periods leading up to the start of running on Friday and Saturday. These periods start 10 hours before track running begins. This directive is intended to curtail excessive working hours.
107% rule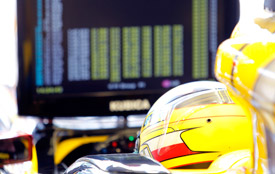 Drivers will once again be able to not qualify this year if they do not lap within 107 per cent of the fastest time during Q1. In exceptional cases the stewards can give special dispensation for any driver failing to do so to start the race.